In the latter decades of her lifetime, Prtizker Prize-winning architect Zaha Hadid became internationally renowned for her designs of sensuous, soaring buildings that pushed the limits of innovation and blurred the lines between art and architecture. One Thousand Museum by Zaha Hadid, Miami's most prestigious new residential tower, was her first residential skyscraper in the western hemisphere.
Located on a coveted property overlooking Miami's Museum Park, and boasting utterly breathtaking Biscayne Bay and Atlantic Ocean views, One Thousand Museum brings Hadid's visionary architecture together with an unprecedented level of service and extraordinary amenities. The owners of this limited collection of museum-quality duplex townhomes, half-floor residences, full-floor penthouses, and a single duplex penthouse will enjoy exceptional privacy within a truly secure state-of-the-art environment.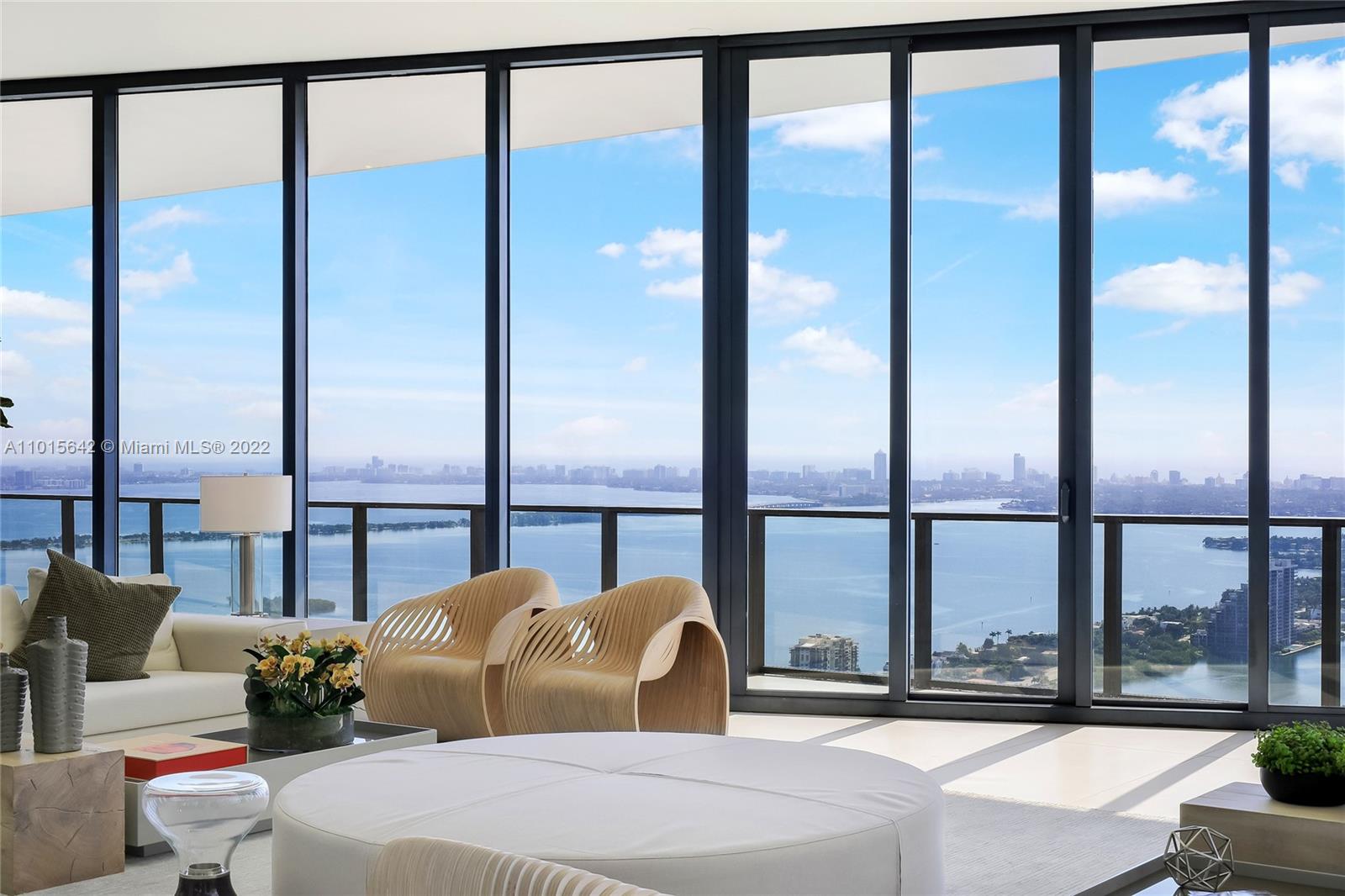 $23,000,000
Pending
1000 Biscayne Blvd 5401 Miami, Florida
5 Beds 7 Baths 9,200 SqFt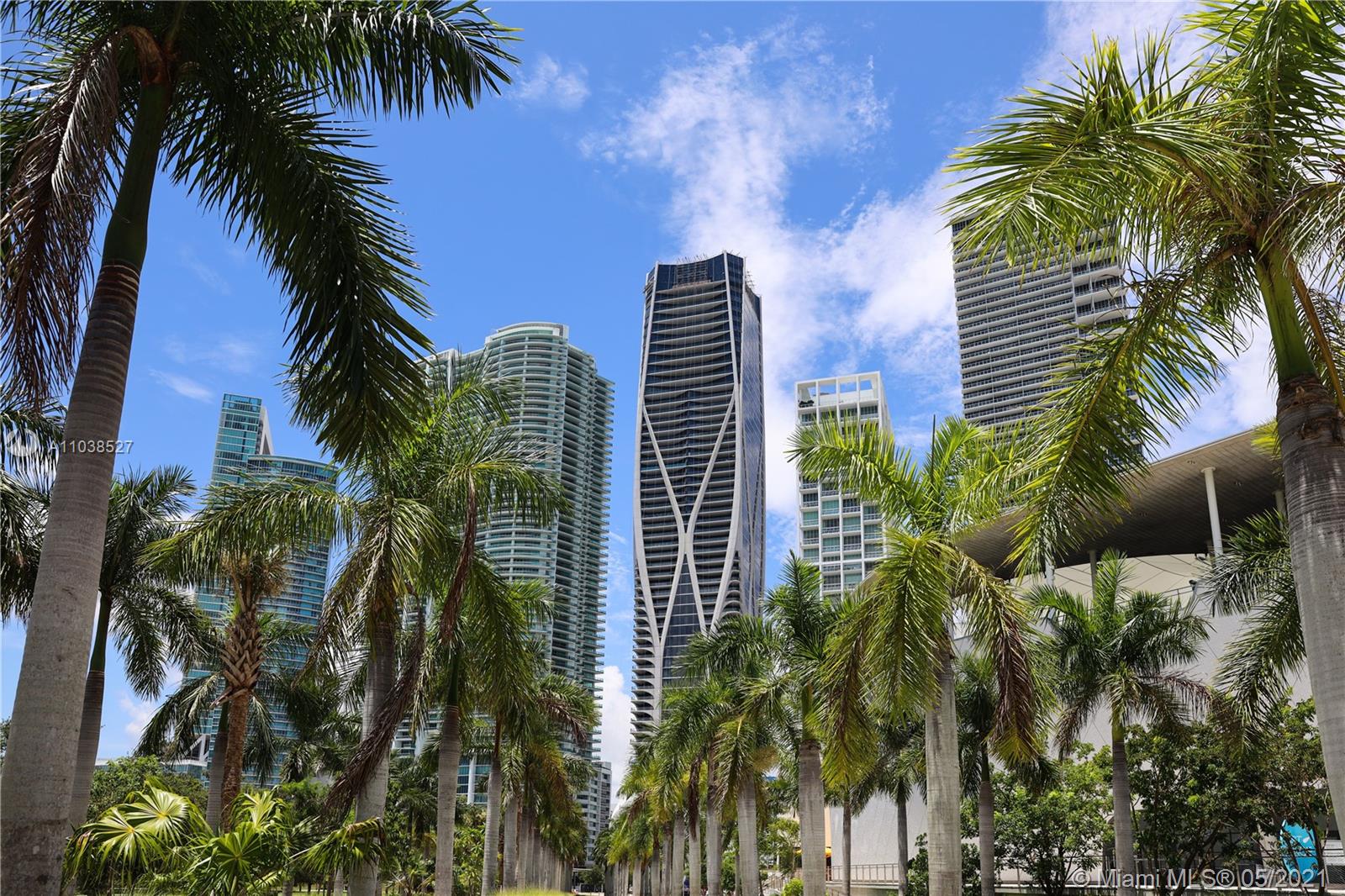 $18,600,000
Active
1000 Biscayne Blvd PH-5101 Miami, Florida
5 Beds 7 Baths 10,338 SqFt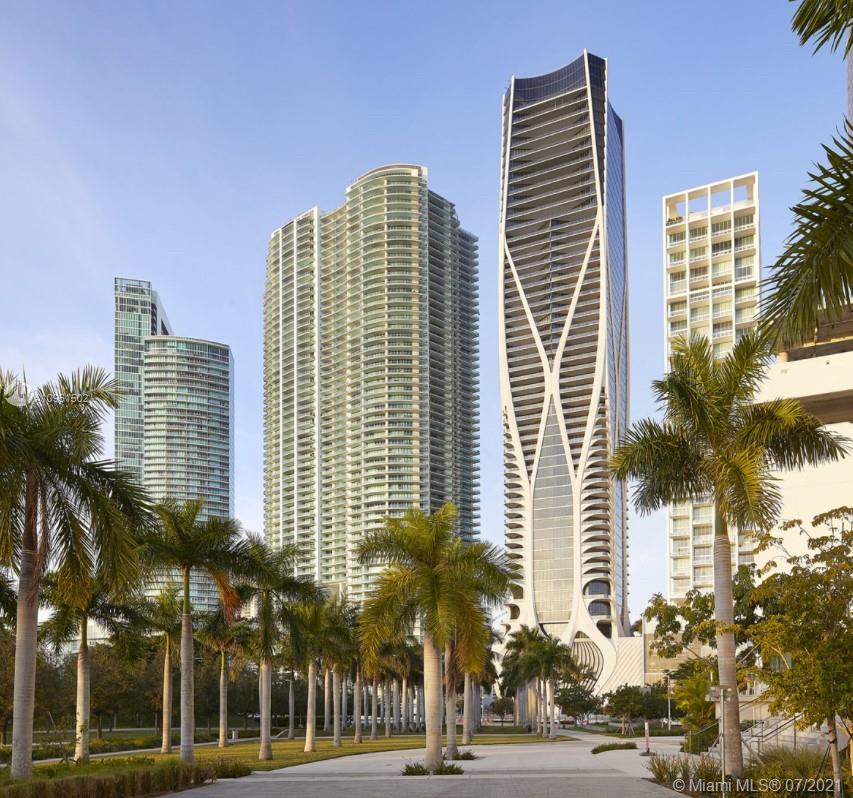 $14,800,000
Active
1000 Biscayne Blvd 1201 Miami, Florida
5 Beds 13 Baths 8,400 SqFt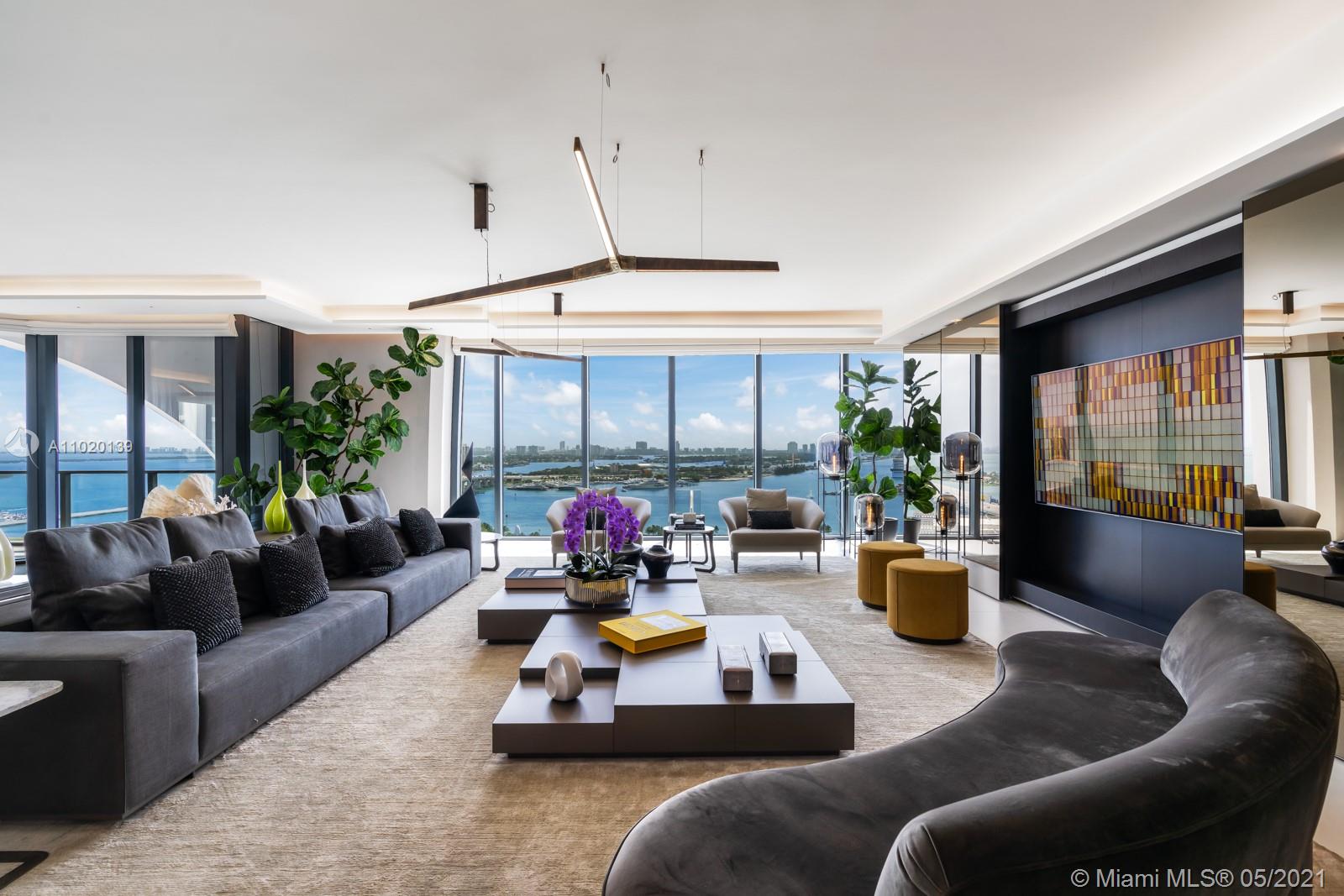 $7,400,000
Active
1000 Biscayne Blvd 2202 Miami, Florida
4 Beds 5 Baths 4,600 SqFt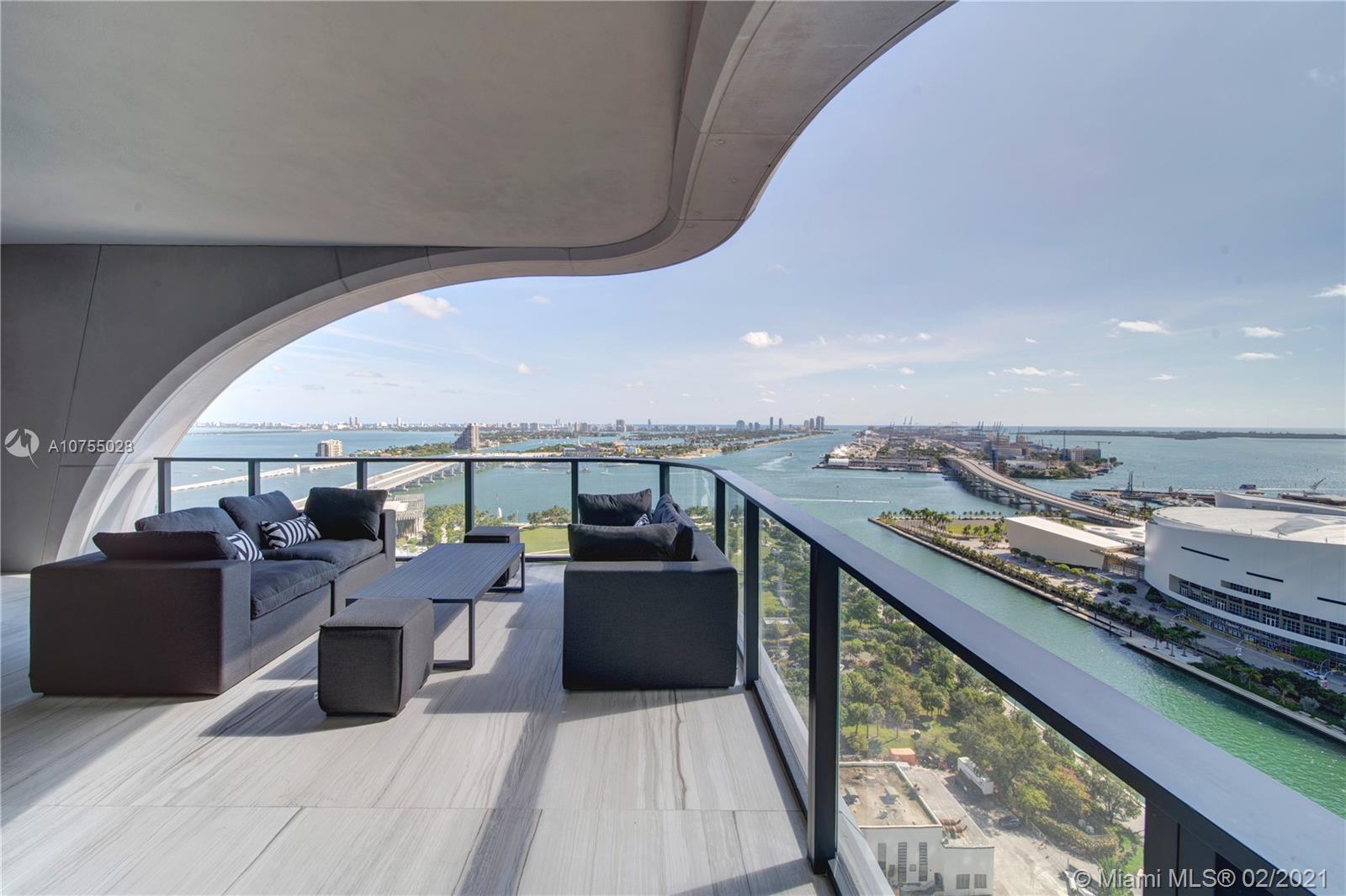 $6,999,000
Active
1000 Biscayne Blvd 2501 Miami, Florida
4 Beds 6 Baths 4,600 SqFt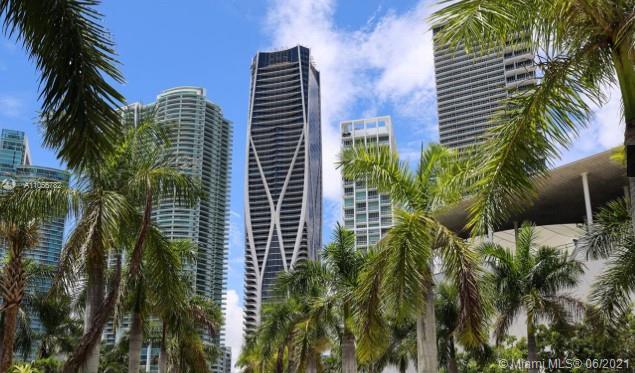 $6,985,000
Active
1000 Biscayne Blvd 2701 Miami, Florida
4 Beds 5 Baths 4,600 SqFt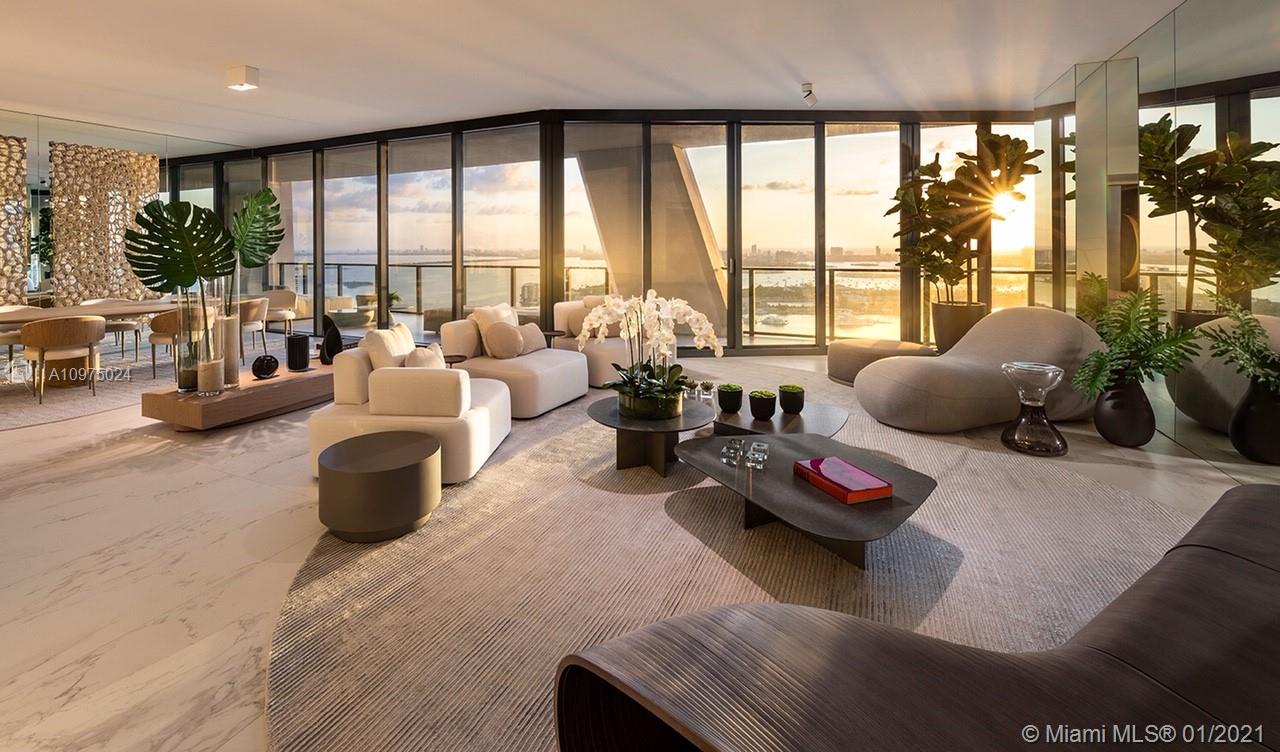 $6,950,000
Active
1000 Biscayne Blvd 3902 Miami, Florida
4 Beds 6 Baths 4,876 SqFt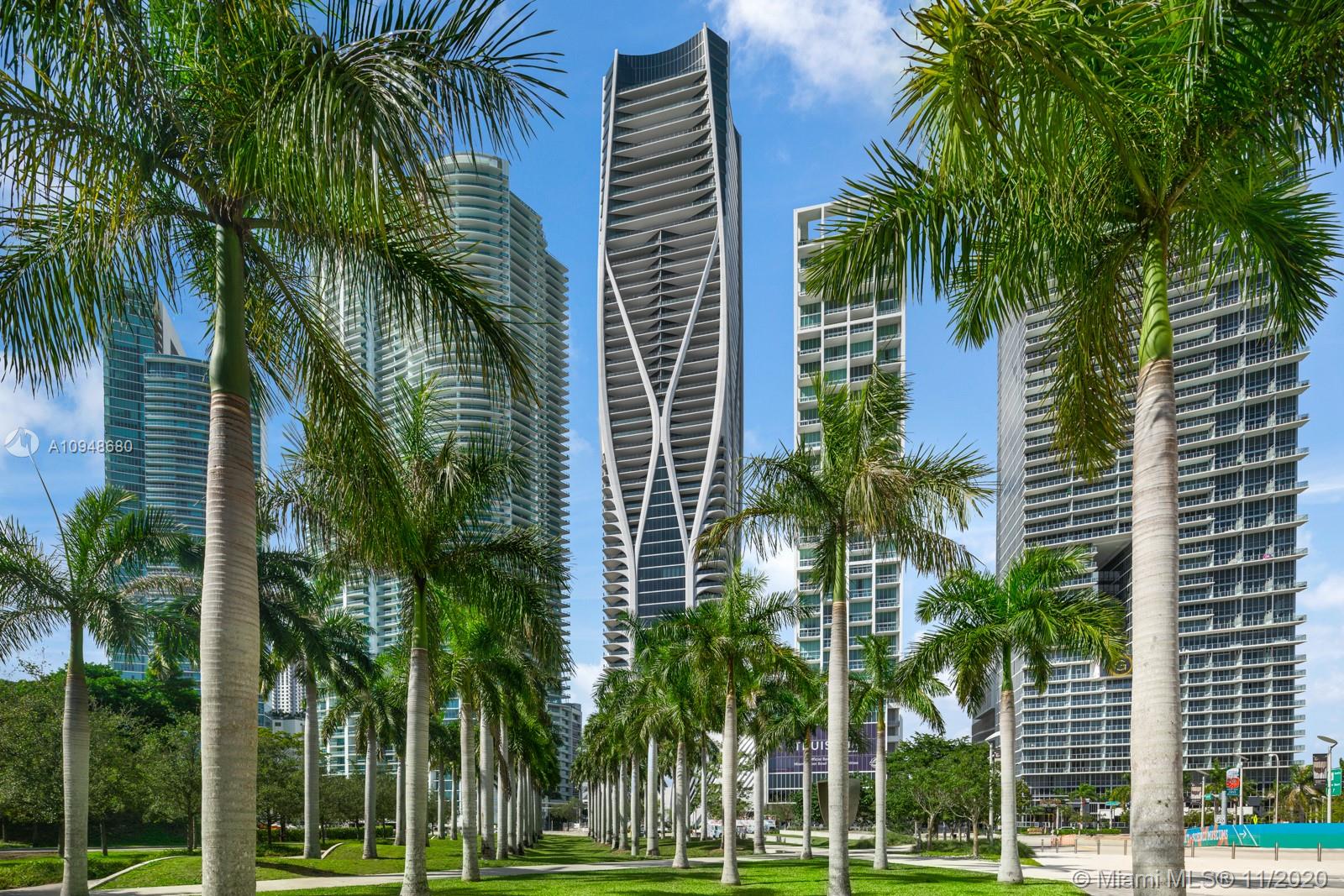 $5,450,000
Active
1000 Biscayne Blvd 1501 Miami, Florida
4 Beds 6 Baths 4,635 SqFt
$4,700,000
Pending
1000 Biscayne Blvd 1902 Miami, Florida
4 Beds 6 Baths 4,600 SqFt
SIX STAR ARRIVAL EXPERIENCE
One Thousand Museum offers the atmosphere of an exclusive private club combined with the personalized services of a luxury boutique hotel. A dramatic porte cochère within the podium provides privacy from the street and a grand sense of arrival in tune with the prestige of the tower. The parking valet and doorman attend to residents' cars and packages, and the concierge is available to address owners' requests. Private residences are accessed from the lobby via secure, high-speed elevators that feature destination-entry smart technology.
Adding to the elegant contemporary ambience, all interior amenity spaces, including the lobby, Wellness & Spa levels, Aquatic Center, and Sky Lounge, are lightly perfumed with signature scents designed by 12.29 olfactory consultants. These subtle ambient scents are inspired by Zaha Hadid's architectural vision as well as the lifestyle in Miami's most prestigious new residential tower. Upon request, residences can be scented with one of these custom scents or a unique new scent can be created by 12.29.*
The sculptural design of One Thousand Museum's podium beautifully complements the two recently completed museums located in the adjacent Museum Park. The sculpted corner of the podium creates a dramatic entry to the commercial space fronting the adjacent park, making it ideally suited for a fine dining restaurant, high-end boutique, art gallery, or exhibition venue.
Set within a double-height space overlooking Biscayne Bay, the fitness center has been designed with a dramatic curved ceiling crafted from European oak and impact-resistant flooring. Distinct rooms are dedicated to cardio, strength training, and free-weights. In addition, a flexible studio space is adaptable for spin classes, yoga, and group fitness. Equipment by Techno-Gym features on-demand video.
INDOOR-OUTDOOR WELLNESS & SPA LEVELS
Above the podium, the Wellness and Spa amenities occupy two levels of light-filled space overlooking and opening onto the Sun & Swim Terrace. The spacious fitness center occupies the eastern half of the tower and offers dedicated indoor areas for movement training and stretching as well as a landscaped outdoor area for other fitness activities. At the second level, the Spa has been designed with private treatment rooms and a relaxation lounge. Light bites and refreshments are served at a casual snack bar overlooking the terrace.
The spa level offers a full floor of indoor and outdoor areas dedicated to beauty, relaxation, and wellbeing. Two treatment rooms – one for couples, and the other for individuals – are available for spa therapies that can be arranged through the concierge. Hair and beauty styling services are also provided upon request in the salon.
STEAM, SAUNA & RAIN SHOWER
A rain experience shower is set between spacious steam and sauna rooms, which are crafted with European oak walls, ceilings, and floors. Wet area floors are clad in Vene Grigio marble. Just outside the wet rooms, a relaxation space overlooking the Sun & Swim Terrace is furnished with comfortable lounge chairs.
SCULPTURAL SUN & SWIM TERRACE
The roots of One Thousand Museum's distinctive exoskeleton surround residents with Zaha Hadid's visionary design and bring contemporary art into the personal sphere on the Sun & Swim Terrace. These sculptural extensions of the tower architecture create areas of light and shadow that move around organically shaped pools throughout the day. Residents can relax on lounge chairs or in cabanas with day beds. Poolside towel service is provided.
LANDSCAPE DESIGN BY ENZO ENEA
One Thousand Museum's extensive Sun & Swim Terrace and the terraces surrounding the Wellness & Spa level feature elegant landscaping by renowned Swiss landscape architect Enzo Enea. Created as a series of outdoor rooms that reflect the curvilinear form of the tower architecture, the terraces offer beautifully articulated private spaces for relaxation and socializing.
DOUBLE-HEIGHT AQUATIC CENTER
Within the crown of One Thousand Museum, the Aquatic Center offers an innovative infinity-edge pool. Zaha Hadid Architects' water drop pattern enhances the sculptural quality of arched interior walls and the double-height glass façade elevates the experience of spectacular panoramic views over Biscayne Bay, the Atlantic Ocean, and the Miami skyline.
One Thousand Museum has been designed to offer Miami's first private helipad on a residential tower, providing residents with the convenience of arriving and departing securely on their own schedule. Residents can await their helicopter in the heli-lounge at the Aquatic Center level and watch its arrival on closed-circuit TV. One Thousand Museum's security staff escort residents between the heli-lounge and landing pad. Upon completion of all FAA certifications and regulatory requirements, the helipad will make nearby islands, private and commercial airports, and private yachts truly accessible at any time of the day or night.
The Sky Lounge, also featuring Hadid's arched water drop pattern interior walls, provides a dramatic venue for private affairs. In addition to this triple-height event space overlooking the Biscayne Bay and Miami Beach, there is a magnificent private dining room and a multimedia theater for movie screenings, lectures, and presentations.
One Thousand Museum's residences magnify the experience of breathtaking Biscayne Bay and Atlantic Ocean views as well as dynamic views of the Miami skyline. Living rooms, bedrooms and entertainment spaces have all been designed with East-to-West flow-through floor plans to capture this mesmerizing panorama. Oversized terraces extend living spaces outward into the fresh air and tropical sunlight. Museum-quality interiors have been crafted with the finest finishes and features by an elite team of designers, including lighting artists and residential technology specialists.
FINELY CRAFTED CLOSETS & INTERIOR DOORS
Residences feature custom Italian designed built-in and walk-in closets. Closet interiors have been crafted for superior functionality in the storage of clothing, accessories, and other household items.
Interior doors throughout the residences are by Lualdi Porte, a preeminent Italian furniture design firm. All doors have been customized with Valli & Valli's Duemilacinque Series handles designed by Zaha Hadid.
Tranquil bathrooms have been designed with spa-quality features and finishes. Custom European cabinetry and countertops are available in an array of fine materials and colors to accommodate owner preferences.
Spacious, minimalist kitchens feature the finest European style and high-performance European and American appliances. Residents have a choice of finishes for custom Italian design cabinetry by Poliform and will also be invited to select from a range of fine quartz countertops by Silestone. Induction cooktops, ovens, steam ovens, microwaves, dishwashers, and integrated coffee makers are by Gaggenau, and refrigerators are by Sub-Zero. Faucets and fixtures are by Dornbracht, Duravit, and MTI, among other superior quality brands.
CUSTOM ILLUMINATED INTERIORS
Residential interiors feature illumination by premier European manufacturers customized by German industrial and interior designer Uli Petzold. Internationally renowned for his masterful lighting schemes for private residences as well as luxurious hospitality venues, Petzold focuses on creating dramatic tableaux that mimic the depth and dimensions of natural light.
Petzold's lighting design for One Thousand Museum features lighting fixtures by Apure that were created in collaboration with Porsche Design Studio. His design enables residents to achieve many aesthetic moods to emphasize the grand volumes of living and entertainment spaces, create intimacy in bedrooms or over a dining table, and sensitively highlight works of art put on display. A mix of diffused and targeted lighting throughout each residence creates texture and enhances the elegance of interior finishes and furnishings.
RESIDENTIAL TECHNOLOGY BY CRESTRON
Residents will enjoy extensive state-of-the-art home automation by Crestron, the world-leader in lifestyle technology. The fully customized integrated system enables residents to control a range of in-residence applications, including lighting, heating, air conditioning, audio, video, window treatments, and security.* All controls are accessible from a digital touch screen in the residence as well as remotely via smart tablet or smart phone devices.