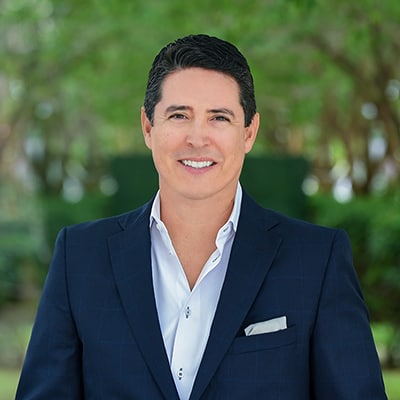 Email: mike.martirena@compass.com
Phone Number: +1 (561) 3103009
Michael Martirena, graduated from the University of Florida and earned his Bachelor's degree in Business Administration and a minor in Economics. Michael's interest in real estate got underway from watching his parents create an extensive real estate portfolio for themselves. It paved the way for him to purchase his first property at an early age of 22 and begin building his own investment portfolio.
His fascination with the business has made him into a knowledgeable Real Estate Investor with over 18 years of experience. In 2006, eager to expand his knowledge of the marketplace and real estate, Michael became a licensed Realtor Associate followed by his Broker's license.
Today, Michael is a Broker Associate who has previously owned his own brokerage and currently owns his own investing company helping him better understand his clients' real estate needs. Michael is a skilled professional who builds strong relationships with his clients who continue to turn to his expertise when it comes to all their real estate needs.
Michael Martirena was born in Queens, New York and moved to Wellington, FL at an early stage of his life. He has been living in Miami Beach, FL for over 13 years and in his free time he enjoys jogging on the beach and spending time with his family. He is married and has a beautiful son that keeps him on his toes. Michael is proud to be part of a movement to empower third world countries through education and has ran campaigns via Change Heroes raising funds for organizations such as Free the Children and TECHO.