Sorry we are experiencing system issues. Please try again.

Bal Harbour Luxury Real Estate
Sea, sun, scenery
A posh and pleasing location at the northern tip of Miami Beach. This exclusive portion of property holds some of the most sumptuous residences of the vicinity. Bal Harbour luxury real estate adjoins the finest options for culinary and cultural pursuits. Historically known as a jet-set hideaway, the area abounds in elegance, excellence and exclusivity. Whether your desire is to surrender to the sands or the skyline, you will be spoilt for choices in realty. Most of the high-end living happens on the shoreline, accessorized by lush, tropical vegetation. Bal Harbour Real Estate is most aesthetically designed for an elite lifestyle.
Simply the best
Some of the best names in the luxury real estate industry have fashioned the gems found at Bal Harbour. Architects, developers and interior designers of the highest renown are behind the sleek and sumptuous condominiums which speckle the locality. Panoramic views of the Atlantic vastness through floor-to-ceiling glass panels, the most exquisite décor, state-of-the-art installations amidst plush greenery and extraordinarily innovative accessories and convenience offerings are but some of the thrills and fancies of Bal Harbour luxury real estate. 
For your eyes only
What's even more appealing, is the myriad of possibilities in luxury realty. Most of the residences feature town and penthouses of gorgeous grandeur, as well as comfortable and cozy layouts of lesser dimension. But residents are on an equal footing when it comes to the facilities and amenities which the condominiums purvey. The majority of properties have exquisite pools, usually infinity or oceanfront, assorted dining or catering, futuristic fitness and spa options, full-service concierge and 24/7 security… but the most delightful details are undoubtedly closer to the waterline. Beaches juxtapose parks and marinas to entice the few and fortunate who own Bal Harbour luxury real estate.
Best Bal Harbour Real Estate Agents
Finding one's very own jewel in the Bal Harbour crown is a specialty for Ivan Chorney and Michael Martirena. They top the charts amidst Miami Beach realtors, bearing a seal of pleasantry and persuasion, but also the much-sought trustworthiness. These pledges of excellence are what distinguish Ivan and Mike, as well as their spirited sales team.
Honesty is the best policy when it comes to dealing in luxury real estate. For over 15 years, Ivan and Mike have been doing just that, plus plenty more. They are famous for not shying away from a truthful lay of the land, putting customer satisfaction way ahead of commission. Ivan and Mike are also 'personable people', basing their sales on the relationships they construct with clients. This is, in essence, their recipe for success.
Ivan and Mike's resolve to offer the most elite and enticing properties have secured them some notable sales transactions. One of the latest and most dazzling additions to this fine track record is Eight Seven Park. Perched on Collins Avenue, this lavish tower was designed by the notorious Italian architect Renzo Piano and developed by Terra Group.
Ivan and Mike also include the St. Regis Bal Harbour amidst their top-of-the-range, multi-million real estate deals. Their bravado for the best in luxury property is such that the exquisite brand only naturally features in their glamourous catalog. Another notable feat by the dynamic duo is that of the Bellini Bal Harbour. The 24-story towering beauty is also among the exclusive deals closed by Ivan and Mike. The elegant elevation was developed by Martin Z. Margulies.
Ivan Chorney
With a career spanning media and brokering Ivan Chorney forged relationships which geared him towards his present occupation of lucrative luxury realty. He has since built a multi-million-dollar real estate business, with a specialty in pre-construction and luxury residences. Raised in New York, Ivan has lived in various parts of the USA, but also South Africa.
Michael Martirena
Organically started in real estate investment. He has an equally diverse and prolific knowledge of the industry, constructed by a solid career of 18 years. Born and bred in Florida, Michael's ancestry also hails from Colombia and Uruguay. He is a passionate traveler, having visited 58 countries where he secured some of the most rewarding relationships to date.
Realtors for the Regal
Here's a thought: you are in the sun, rubbing yourself in some sunscreen, ordering a freshly-blended pina colada by the beach. Later, you'll find your flip-flops and leisurely finish that book by the infinity pool, while your butler has catered for your caviar and capers dinner fantasies. You might choose to stream an old, black-and-white movie of the golden days, or choose to FaceTime a loved one stuck in a colder corner of your usual universe.
Choose your new normal: an ocean of azure, swinging palm trees, wining and dining galore, the comfort of art-deco amidst the lushness of modernity. This isn't utopia. This is what is within your reach if you choose the right realtor for your perfect finding in Bal Harbour. How to find him or her isn't the undertaking you imagine. A few, simple checks and balances suffice to ensure you've found the right fit.
What sets top realtors like Ivan and Mike apart is their capacity to relate. Theirs is an expansive, personal, worldwide top-of-the-range portfolio of clients, built over face-to-face encounters. They also know the industry so well that their appreciation of current and future market trends is real. A realtor that is capable of an analysis of the economic climate and market trends can only provide the soundest advice.
Credentials and track records are further key indicators. They add facts and figures names like Ivan and Mike, showcasing real-life accomplishments and achievements in terms of realty deals. When choosing a top realtor, you are unequivocally choosing the best for you. Therefore, world-class references and top-of-the-range listings can only be markers of merit. The merit of your trust and belief and a promise to deliver on your desires.
Bal Harbour Luxury Real Estate Market Report

Sorry we are experiencing system issues. Please try again.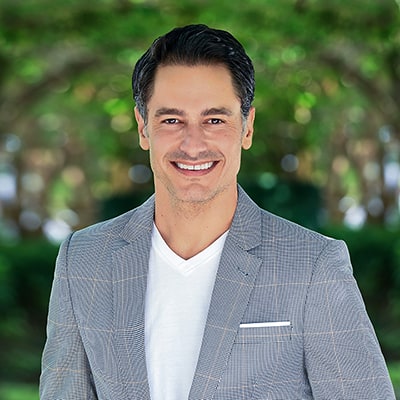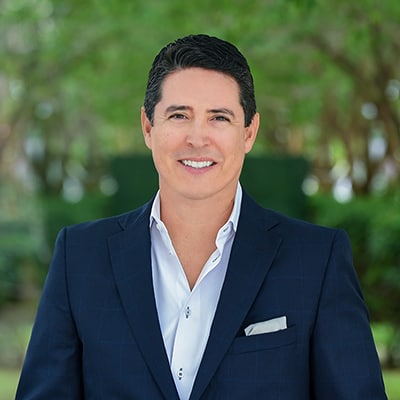 Fast contact Ivan and Mike: