All

Aventura Condo Buildings

Bal Harbour Condo Buildings

Bay Harbor Islands Condo Buildings

Brickell Condo Buildings

Downtown Miami Condo Buildings

Fisher Island Condo Buildings

Miami Beach Condo Buildings

South Beach Condo Buildings

South Of Fifth Condo Buildings

Sunny Isles Beach Condo Buildings

Surfside Condo Buildings
Miami is the scene of the most luxurious condo buildings that rise each year in the areas of South Beach, Mid Beach, North Beach, Bal Harbor, Surfside, Downtown Miami and Sunny Isles Beach among other oceanfront neighborhoods. Each of these locations has Top Luxury Condos and buildings with luxury amenities that get even better every year, providing the best quality of luxury lifestyle to those who invest.
Defining which are the top luxury condos in Miami or what is the best building is a subjective matter since tastes vary depending on factors such as location, price, budget, residence features and building amenities. Everyone chooses their liking and the offer is plenty. But for years Michael Martirena and Ivan Chorney have known the behavior of buyers and trends in the Luxury Condo Market and based on that experience we recommend the following luxury buildings as the best luxury condos in Miami in 2020. Let's begin:
Top Luxury Condo in South of Fifth: One Ocean – 1 Collins Ave, FL 33139
One Ocean South Beach is one of these distinct, first-class developments which merit your attention. Its exquisite design gives you the feel of an oasis in the middle of the high-rise neighborhood. This is a building which has been conceived with artists, by artists. You can enjoy the manicured outdoor areas featuring pieces by Jose Bedia, the Zen Garden and a curated art collection in shared spaces.
Some of the properties also have their own private embellished rooftop terraces with a secluded spa. The more elaborate homes offer outdoor kitchen spaces and vast terraces. There are floor-to-ceiling windows throughout the properties as well as flawless layouts of closet spaces, bathrooms and cabinetry. Residents can enjoy the Infinity Edge pool as well as the private clubhouse with a complete food service.
Top Luxury Condo in South Beach: Monad Terrace – 1300 Monad Terrace, Miami Beach, FL 33139
Monad Terrace is described as a kind of alchemy between the water, luxurious flora and other natural elements which surround this stunning development. Its concept of reflection, with honeycomb glass, promise total privacy to residents. These elite homes offer seamless indoor-outdoor living, entirely bathed in water and light. The kitchen is carved within the open floor plans and its unending views. It is made of a unique cantilevered marble island of the rare, high-end veined Calacatta.
Another striking amenity at Monad Terrace is the 116-foot swimming pool, which appears to merge into the ocean. It is located on the well-appointed sun deck which offers a gamut of exclusive services to homeowners. This facility complements the green, luxurious hanging gardens which sprawl over the building's balconies. Owning one of these supreme homes currently costs between $1,440,000 and $6,100,000.
Top Luxury Condo in North Beach: Eighty Seven Park – 8701 Collins Ave, Miami Beach, FL 33154
Eight Seven Park feels like an elevation within the wilderness. There is a unique 1.5-acre private park, carefully designed solely for residents to the north of the building. A public park lines the south, for a sense of isolation amidst the untouched landscape. Furthermore, residents will have the privilege of being treated to a botanical exhibition.
Earthy and energy materials like strong American oak, elegant Italian marble and glass panels replete the residences. Reminiscent of the epic scene from the 'Titanic' movie, homeowners at Eighty Seven Park will have their own private perch over the heart of the ocean. Vast balconies merge with the finely-designed indoor spaces. These homes furthermore feel encased in glass, overseeing the sea and greenery.
Top Luxury Condo in Mid Beach: Ritz-Carlton Residences – Meridian Ave, Miami Beach, FL 33140
The Ritz-Carlton is a scintillating residence overlooking the Surprise Lake. The building contours the water body, for premium views of the sea and city around. In addition, the Italian-design kitchen was elaborated to be the hearth of this home. Its high-end appliances are craftily laid out on the best in Italian marble to add to the unbarred look of the rest of the floor plan. Floor-to-ceiling glass complements the surroundings, allowing a continuous flow between indoors or outdoors.
The Ritz-Carlton comes with a reputation for elite service. Whether it's a theater booking or dinner reservation, your wishes are the commands of the dedicated personnel on site. But the residence also includes a variety of ultra-luxurious amenities, from high-range dining to an exclusive pool deck and innovative art studio. Being on a fluid waterway, boat slips are attached to the property as well.
Top Luxury Condo in Sunny Isles Beach: Armani/Casa – 18975 Collins Ave, Sunny Isles Beach, FL 33160
Once known as the American Riviera, it's no surprise that the elite brand Armani has chosen Sunny Isles. It is on a premium strip of 3100 feet long that the group chose to raise its sublime 'casa' on the coast. The residence is a brand of classy minimalistic, with unified shades enhancing its surfaces and finishings. The entire property appears synchronized and symmetrical. It boasts over two floors of select amenities for its residents, all entirely curated by the Armani label.
Armani Casa Residences feature 10-foot-high ceilings and floor-to-ceiling glass openings. The balconies plunge 10 feet wide, with expansive views of the ocean. The Armani touch radiates through the residences: from the Armani Dada designed and fabricated cabinetry to the Armani Roca designed sinks and faucets. Design and technology are married for a classy and comfortable lifestyle.
Top Luxury Condo in North Beach: 57 Ocean – 5775 Collins Ave, Miami Beach, FL 33140
The lavish Millionaire's Row in North Beach and its wide sand berths are home to this sparkling edifice. Inspired by the Brazilian lifestyle, living at 57 Ocean is carefree glamour. Homes are designed to blend indoor and outdoor living. A canopy covers the building in part, to offer residents this sense of nature, within the comfort of home. The entirely open plan combines the shared spaces, ideal for family evenings and hosting.
This flow-through home is appointed with refined Italian kitchens and Poliform bathrooms. Master suites are fitted with the most spacious closets, but also spill out to the 12-foot deep terraces. Residents have access to an array of top-of-the-range services, including gourmet concessions and craft cocktails served either by the pool or on the beach. They also have the choice of private chefs, spa specialists and on-call personal fitness trainers.
Top Luxury Condo in Aventura: Prive – 5000 and 5500 Island Estates Drive, Aventura, FL 33160
Privé Island at Aventura offers sought-after privacy and uber-seclusion. The estate is divided into various collections, each with unique characteristics to suit the owners' needs. Space is a promise at Privé, where the open floor plans blend into the surroundings. Soaring 10-foot ceilings and equally wide balconies enhance the vastness of the surrounding ocean. The contemporary design delivers equally modern fittings and furnishings throughout the homes.
Access to the island is controlled 24/7, therefore residents are ensured security at all times. One of the unique features at Privé is that residents have access to island amenities. These include two swimming pools, a tennis court, outdoor Jacuzzis and a poolside café. Islanders can also enjoy jogging trails and nature walks.  A private jetty and marina are among the other facilities offered for those with maritime flair.
Top Luxury Condo in Sunny Isles Beach: Jade Signature – 16901 Collins Ave, Sunny Isles Beach, FL 33160
This translucent building of Sunny Isles Beach is an elevation of profuse quality. Most of the residences have a third of their space dedicated to the outdoor space. There are also lofty ceilings and glass-paneled windows which offer sublime views of the city and beaches. The contemporary design mixes classic cabinetry and top-grade fittings. A crystal-clear feel throughout these homes adds to the immensity of the fronting ocean.
This building is fully equipped with everything wellness-related. Residents have the choice of the 25-lap pool, the high-tech fitness center or the Turkish bath to enhance the effects of an intense workout session. All the while, they will be facing the sea.
Besides Top Luxury Condos in Miami you may also browse South Of Fifth Luxury Condos; Miami Beach Luxury Condos; Bal Harbour Luxury Condos with zip 33154; Surfside Florida Luxury Condos with zip 33154; Downtown Miami Luxury Condos with zip 33128, 33130, 33131, and 33132; Coconut Grove Luxury Condos with zip 33129 and 33133; South Beach Luxury Condos with zip 33139 and Fisher Island Luxury Condos with zip 33109
Ivan and Mike have 15 years of experience in the Miami Luxury Real Estate connecting sellers with buyers for Top Luxury Condos in Miami. Please contact them for any of the above buildings. They will surely give you the best advise in condo market trends and high-end buildings.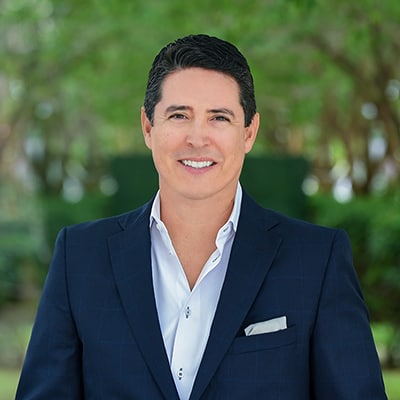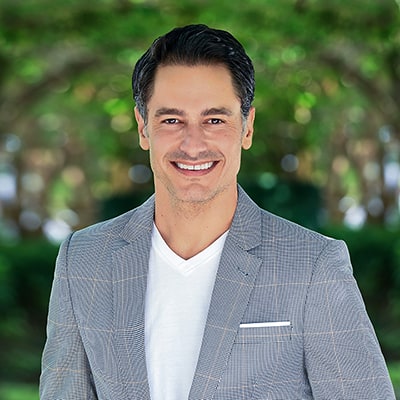 Fast contact Ivan and Mike: