Sorry we are experiencing system issues. Please try again.

What is it like living in a waterfront home in Coral Gables?
Can you imagine living by the sea in a waterfront home? No, really, having a house just a few feet from the bay. This is a reality in Coral Gables City, located in Miami-Dade County. There you can find the most beautiful waterfront houses with the best view ever. And even though there are many charms in town, these houses are impossible to ignore whether you pass by any of the exclusive communities where you can find them or whether you are looking for the perfect location to live. Take a look at some of the highlights of this magical location.
The city of Coral Gables is perfect for living in a waterfront home, not only because it is considered one of the top 10 best places to live in South Florida but because these houses have a distinctive flair thanks to the predominant style in these constructions: a Mediterranean-based architecture mixed with a contemporary and modern aesthetic that gives the city an attractiveness not every city in Florida has.
A home next to the Atlantic Ocean
The Waterfront homes in Coral Gables are located in neighborhoods or gated communities that are no strangers to the city's aesthetic and there, you can find some of the most eye-catching homes you have ever seen, thanks to the huge size of each property and the special characteristics that make them unique; even in some cases, you can design your own waterfront home to make it stand out from the others, so it really feels like the home of your dreams.
These striking houses are located on a waterfront site with views across Biscayne Bay to downtown Miami. They are the main attraction of Coral Gables and top-favorite to people interested in living in a lushly landscaped site to spend a peaceful season; a place to recover from the hecticness of the big cities and the perfect location to a long-term rest and enjoy some leisure time with family and friends.
Gables Estates, Cocoplum, Gables by the Sea, Hammock Lakes, Hammock Oaks, King's Bay, Snapper Creek; Old Cutler Bay, and Sunrise Harbour are some of the gated communities that reunite the best of Coral Gables' Waterfront Homes thanks to its privacy and exclusiveness, and the plethora of places inside the community such as children's playgrounds, clubhouses, fitness centers, tennis courts, swimming pool, etc, for the residents to enjoy so they can feel truly at home.
But what is the greatest feature of these lush homes? Definitely the coalescence of the outside living with the inside, the right measure of blending these two spaces in one amazing home. The residents of these houses get the best of both worlds: the freshness of nature, the sea (if you have a boat or a yacht, you can get unrestricted access to the Biscayne Bay and the Atlantic Ocean to do some kitesurfing), and the palm trees mixed with the chicness and comfort inside the homes, characterized by gorgeous glass fronts, nice fireplaces, luminous and spacious properties where children can play freely and safely while seizing the tropical scenery or a site to host grand-scale and glamorous events within the privacy of your own place.
Coral Gables' waterfront homes, the best of nature and lush life
Waterfront estates are an exceptional place to live if you are thinking about a relaxed environment with a sophisticated lifestyle. But don't forget, each waterfront home has a distinct style and features for all kinds of buyers. You can find homes where the classically-oriented style remains, and it becomes an ideal gathering spot for you and your friends, no matter how old you are. On the other hand, if you prefer an experience related to contact with nature, you can give your home a more "green" touch, where you can find a large variety of tropical trees and a big palm collection, surrounded by the best view of the waterfront. Even though the prices are higher than in some other locations in Florida, you can still find great deals depending on how large you want your home to be (there are properties from 3,000 to 10,000 SF), how many rooms you want (you can find houses from 2 to 7 rooms and bathrooms and even more), if you want a special space (barbecue, garden, private pool, among other amenities) and if you want a private canal to keep your boat. But no matter what your choice is, they are worth it.
Keeping it active in Coral Gables' waterfront homes
Outdoor activities like tennis, golf, and bicycle rides are prevailing all over town, thanks to the suitable spaces to perform these activities, leading to a healthy and active life for the people living in the city. A similar situation occurs in Waterfront Homes in Coral Gables since each house has its own dock for a yacht or a boat, so if you are looking for doing some kitesurfing, swimming, or scuba diving right alongside your home, these special houses are perfect for performing these activities in a more private way but keeping the fun just for you and your family and friends in a very spacious place, larger than the average homes in Miami.
Additionally, if you want to travel the whole city easily, Coral Gables provides a free trolley service with a trolley running a continuous circuit up and down Ponce de Leon Boulevard during the day, but it is also a pedestrian-friendly location thanks to its closeness to some of the most important landmarks in Miami, such as Coconut Grove, South Beach, downtown Miami, Key Biscayne, and Miami International Airport. However, if you are more into bikes or cars, the city is perfect for these two transportation means too. Anyhow, you won't need to use public transportation very often if you take into account that most of the fun is inside your own waterfront home.
One of the most remarkable characteristics of this city and, of course, the waterfront homes, is the strict adherence to conserve the classic aesthetic of the most important locations in town, like the Biltmore Hotel and the Venetian Pool. This is also seen in some of the houses' facades, characterized by a Traditional-Mediterranean style, evoking the European influence in Coral Gables. In contrast, the design of some waterfront homes is closer to modern architecture, famous for having more squared and rectangular shapes. But no matter what the form of the house is, they are a spectacle to watch.
So if you are looking for a beautiful location to live like the Coral Gables Waterfront Homes where you can unwind and enjoy the South Florida lifestyle, you can have access to our listings to find the perfect estate for you and your family, thanks to the diversity of real estate options in this wonderful site.
Other great locations in Miami for waterfront homes for sale:
Market Report for Coral Gables Waterfront Homes for sale

Sorry we are experiencing system issues. Please try again.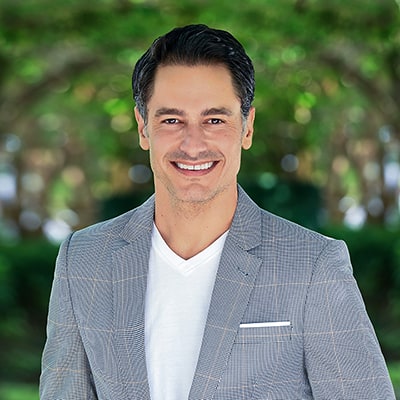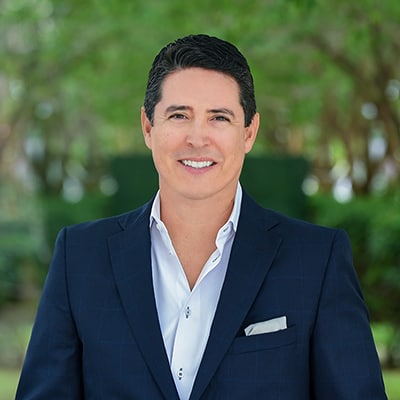 Fast contact Ivan and Mike: