Sorry we are experiencing system issues. Please try again.

Coral Gables Luxury Real Estate
Miami-Dade County is famous for its all-year-round sunshine, white-sand beaches, and much sought after residential neighborhoods that share in its luxurious lifestyle. Coral Gables, a city that dates back to 1929, ranks amongst the best for so many reasons that continue to attract wealthy snowbirds and locals alike. One should appreciate the fascinating facets cut into this "finely-cut diamond" to genuinely understand the broad range of real estate options available in Coral Gables. Indeed, the Coral Gables luxury Real estate market is one of the most active for single-family homes and, to a lesser degree, condos in the region. 
The data shows that Coral Gables' highly rated schools for academics and safety are particularly appealing to younger families. Put that together with the city's Miracle Mile, an upmarket shopping locale that features iconic brand stores and eateries from casual- to fine dining, and what do you get? Living benefits nothing short of compelling. Still, that's not the half of the story. For residents that want the best of Florida's best laid-out golf courses, you have them right here on your doorstep. Country clubs like The Riviera, The Biltmore, Granada, and The Coral Gables (named for the city itself) are some of the better-known links designed for your outdoor enjoyment. Green spaces abound in the form of Jaycee Park, the Fairchild Tropical Botanical Garden, and the Montgomery Botanical Center. They give everyone big spaces to walk through and smell the roses at the same time. For those individuals that work hard and play hard, there's nowhere better than the Coral Gables business center. It houses the offices of many international enterprises, complementing the Brickell Financial District close by.
Let's not forget that Coral Gables' borders on canals, lakes, and waterways with no fixed bridges in many of its suburbs. Yachters, kayakers, and jet-skiers – indeed, water enthusiasts of every creed can find residences a stone's throw away or smack on an inlet to the Atlantic Ocean. Three yacht clubs worth noting are Cocoplum, Coral Reef, and right next door in Coconut Grove. Health clubs, cycling paths, and spas are plentiful, rounding off the circle to an active, healthy regimen that many Coral Gable residents religiously follow.
Single-Family Homes in Coral Gables
When it comes to finding your oasis in the Coral Gables property footprint, the choices are endless. There are mansions with spectacular water views going for as high as fifty million dollars. Not far away, there are smaller, older residences with a distinct Spanish Colonial flavor that are much more affordable. The average cost per square foot sold prices in some Coral Gables suburbs show as low as $350, climbing to as high as $2000 on the same metric. However you look at it, if you are young and upwardly mobile or near retirement age, there's a place for you in this city.
Some Coral Gables Luxury Real Estate Guidelines: 
The part of Coral Gables east of US1 is where you'll find iconic bay and open water acreage with single-family homes to match. 

There are waterfront properties west of US1, but further away from the sea and, therefore, not as expensive. 

South East Coral Gables is Gated Community territory. It provides a kaleidoscope of exclusive lifestyle options, most of which are attached to premium pricing. Those most in demand are Cocoplum, Gables Estates, Gables by the Sea, Sunrise Harbour, and Snapper Creek Lakes.
Virtual Fly to Coral Gables
Browse Coral Gables Luxury Homes by Community:
A special word regarding the western part of the city: 
It's known for the stately mansions that front the fairways of the Biltmore and the Riviera Golf Courses (mentioned above) for serene and pristine outlooks. While the old-style traditional architecture still predominates, the area is welcoming in a new wave of residential construction. Investors and those buildings for themselves are gobbling up tear-down properties, replacing them with modern and contemporary homes that are steadily changing the landscape. 
While the range of real estate selections may be confusing at first, exploring all the possibilities close to your level of affordability can be exciting. It's an opportunity that opens up new possibilities in an area of the county where you can't go far wrong – no matter what you decide to do in the end.
Filter Coral Gables Luxury Homes by property type:
Contact Top Real Estate Agents Michael Martirena and Ivan Chorney for any of the Coral Gables Luxury Homes listed on this page.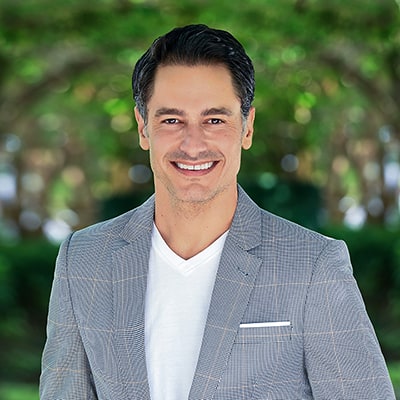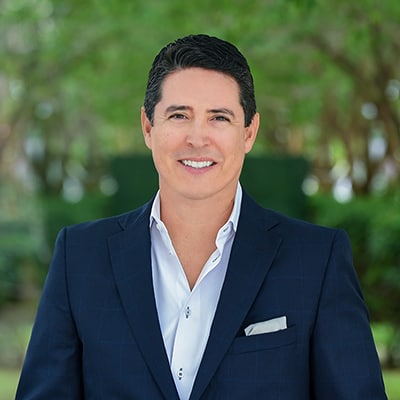 Fast contact Ivan and Mike:
Coral Gables Gated Communities